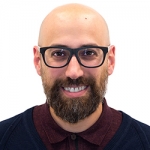 LUCA FIORENZA
Luca is Head of the Palaeodiet Research Lab and he received his Bachelor/Master degree in Natural Sciences in 2003 at La Sapienza University in Rome (Italy), and completed his PhD in Biological Sciences between the Goethe University and the Senckenberg Research Institute (Frankfurt, Germany) at the end of 2009. During his doctoral degree he was part of an outstanding multidisciplinary network called EVAN (European Virtual Anthropology Network), where he mastered cutting-edge techniques for the study of anatomical variability, including medical imaging, 3D digitisation, display, modelling and programming. Luca's research interests mostly focus on functional morphology of the masticatory apparatus in human and non-human primates, and on the importance of the role of diet in human evolution.
Email: luca.fiorenza@monash.edu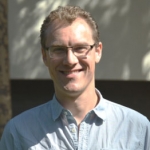 ALISTAIR EVANS
Al Evans' research involves almost anything related to teeth – how they are made, how they work, and how they evolve. He is a co-inventor of the dental complexity method 'orientation patch count' (OPC) and co-discoverer of the inhibitory cascade mechanism of relative tooth size. Al is an ARC Future Fellow in the School of Biological Sciences, Monash University.
Email address: alistair.evans@monash.edu
Physical address: 18 Innovation Walk.
Web: http://evomorph.org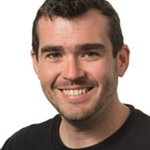 JUSTIN W. ADAMS
Justin W. Adams, PhD is a Senior Lecturer in the Centre for Human Anatomy Education, Department of Anatomy and Developmental Biology, Monash University in Clayton, Australia. Starting with his PhD research at the Gondolin hominin locality from 2002-2005, Dr. Adams has led fieldwork and the development of new palaeontological collections at multiple sites in and around the Cradle of Humankind UNESCO World Heritage Site.
His ongoing research projects address outstanding questions on the palaeobiology of Pliocene and early Pleistocene South African mammalian faunas and the taphonomy and palaeoecology of palaeocave sites.
As a member of the Centre and Department, Dr. Adams has established the integrated Morphology and Palaeontology lab (iMAP), bringing together the advanced 3D imaging-based resources employed at Monash University to the study of living and fossil mammal anatomy.
Email: justin.adams@monash.edu
Address: Department of Anatomy and Developmental Biology, Monash University, 3800 Clayton VIC
Website: http://sapalaeo.com/iMAP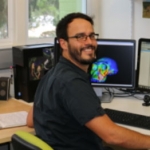 JUSTIN LEDOGAR
Justin Ledogar is a biological anthropologist who studies the evolution of humans and other primates. He received his PhD from the University at Albany in 2015 and is currently a Postdoctoral Research Fellow in the FEAR Lab at the University of New England. Justin uses a variety of experimental and quantitative techniques, including finite element analysis (FEA), dental topographic analysis, in vitro bone strain analysis, and geometric morphometrics, to address questions related to the evolutionary nature of: (1) dental and craniofacial variation in fossil hominins and living primates, including modern humans; (2) primate dietary ecology and feeding behavior; and (3) primate biogeography. Justin is also interested in the impact of dietary resource competition on primate community structure, primate conservation biology in the Guiana Shield, and the cranial mechanics of non-primate animals.
Email: jledogar@gmail.com
Address: Zoology Division, School of Environmental and Rural Science, University of New England, Armidale, NSW 2351, Australia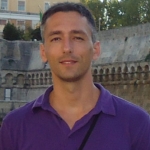 STEFANO BENAZZI
Stefano Benazzi is a physical anthropologist with special interest in paleoanthropology, bioarchaeology and biomechanics. He is particularly interested in the latest period of human evolution (Middle and Upper Palaeolithic periods), the appearance of modern humans in Europe and the demise of Neanderthals. Since teeth are the most frequent human fossil remains found in the archaeological record, he is particularly focused on developing computer-based methods for dental morphometric analysis, which are suitable in paleoanthropology for taxonomical assessment. He uses virtual approaches and geometric morphometric methods for the purposes of bone reconstruction and shape analysis of skeletal remains. He finds the relationship between function and morphology in primate dentition very intriguing and he wants to address this issue by means of finite element methods and macrowear analysis.
Email: stefano.benazzi@unibo.it
Address: Department of Cultural Heritage, University of Bologna, Via degli Ariani 1
48121 Ravenna, Italy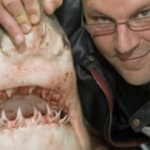 STEPHEN WROE
I am Director of the Function, Evolution & Anatomy Research (FEAR) Lab – a dynamic, multidisciplinary team – which includes collaborators from the University of Newcastle and University of New South Wales, as well as the University of New England. Understanding relationships between form and function is key to answering fundamental questions in fields ranging from palaeontology, evolutionary biology, palaeoecology and physical anthropology to biomedicine. Using and developing the very latest technologies to expand the digital tool-kit and shed light on these relationships is my passion.
Email: swroe@une.edu.au
Address: Zoology, the University of New England, 2351 NSW Armidale
Website: http://www.thefearlab.com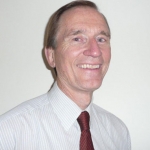 GRANT TOWNSEND
Professor Grant Townsend BDS, BScDent(Hons), PhD, DDSc, FADI, FICD
Grant Townsend is Professor of Dental Science and Leader of the Craniofacial Biology and Dental Education Group in the School of Dentistry at the University of Adelaide, South Australia.  He was Associate Dean (Academic) throughout the 1990s when a PBL-based dental curriculum was introduced at Adelaide, and he is still heavily involved in undergraduate and postgraduate teaching in the School, including teaching head and neck anatomy, neuro-anatomy, human growth and development, and local anaesthesia.
Grant's research interests include craniofacial biology, especially twin studies of the dento-facial region, and also dental education. He has published over 350 papers in refereed journals and has been invited to give lectures or act as an external examiner or consultant in many countries.  He was awarded the Alan Docking Science Award in 2000 by the IADR (ANZ Division) for outstanding scientific achievement in the field of dental research and was made a Corresponding Member of the Finnish Dental Society in 2007 in recognition of outstanding contributions to dental research with Finnish collaborators.  He was recently awarded the IADR Distinguished Scientist Award in Craniofacial Biology 2016, in recognition of his outstanding research over a long period of time.
Email: grant.townsend@adelaide.edu.au
Address: Level 6, Frome Rd., Adelaide Dental Hospital, The University of Adelaide, Adelaide SA 5000, Australia
RENAUD JOANNES-BOYAU
Dr Renaud Joannes-Boyau's research focuses on the development and application of direct dating methods and micro-analytical techniques to key questions in archaeological sciences, such as the timing of human evolution and the mobilization, incorporation and migration of isotopes and radionuclide into animal and human remains. He is especially interested in the evolution and timing of early hominid species in Africa, in particular the emergence of the Homo genus. Renaud was appointed senior lecturer at Southern Cross University and Head of the Geoarchaeology and Archaeometry research group (GARG), which includes the ESR dating laboratory and the Laser Ablation ICPMS facilities (SOLARIS).
Email: Renaud.joannes-boyau@scu.edu.au
Address: Southern Cross University, Military Rd, Lismore, NSW 2480, Australia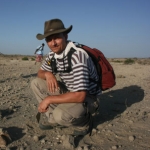 OTTMAR KULLMER
Dr. Ottmar Kullmer research focuses on East African Pliocene and Pleistocene faunas and paleoecology, hominid evolution, evolution of African suids, functional morphology, biomechanics and architecture of teeth, Occlusal Fingerprint Analysis (OFA), virtual anthropology, 3D imaging and topometry in paleontology and related topics.
Email: Ottmar.Kullmer@senckenberg.de
Address: Senckenberg Gesellschaft für Naturforschung, Section Tertiary Mammals, Senckenberganlage 25, 60325 Frankfurt am Main, Germany
Web: www.senckenberg.de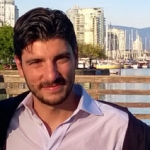 GREGORIO OXILIA
Gregorio is a paleoanthropologist specialized in dental anthropology by studying macrowear pattern developed on dental occlusal surface. His research interests are focused on medical anthropology and evolutionary medicine with particular attention to functional and para-functional asymmetries of masticatory system besides tooth alterations produced by masticatory and para-masticatory activity. Gregorio's PhD research project, in Anthropology and Primatology at the University of Florence, was focused on the study of Human dental tissues in order to obtain information about dental caries manipulation, para-functional asymmetries of masticatory system and finally, taxonomy. In 2017 Gregorio will go on duty as ERC Research fellow at the department of Oral and Maxillo facial Science (Sapienza University) continuing my collaboration with the Department of Biology at the University of Florence and the Laboratory of Physical Anthropology and Ancient DNA at the University of Bologna. His contribution to HIDDEN FOODS (ERC project led by Emanuela Cristiani) is focused on the study of comparative patterns of dental enamel thickness topography and macrowear in modern human from Paleolithic until Renaissance populations paying special attention to Paleolithic and Mesolitic Italian and balcanic human groups. Gregorio is also working on a number of researches relating to the taxonomic identification, bone/teeth paleopathology and bioarchaeological analysis. In addition to research projects he also carries out scientific disseminations about Human Evolution and Darwin's theory applied to medicine.
Email: gregorio.oxilia@uniroma1.it
Address: Department of Oral and Maxillo Facial Sciences
Sapienza University, Via Caserta 6, Rome (Italy)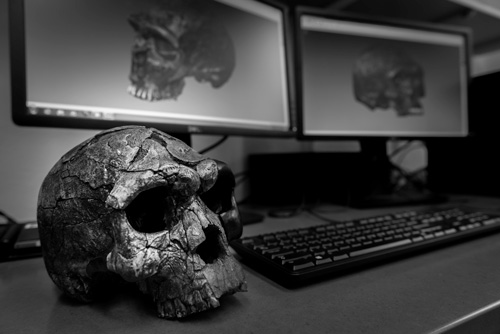 ABOUT
The major goal of the Palaeodiet Research Lab is a better understanding of the relationship between diet, cranio-dental morphology, ecology and evolution in modern humans, our closest living relatives (monkeys and apes) and our extinct ancestors.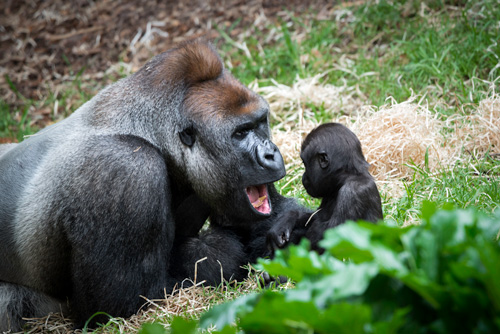 RESEARCH
The research interests of the Palaeodiet Research Lab mostly focus on functional morphology of the masticatory apparatus in human and non-human primates, and on the importance of the role of diet in human evolution.