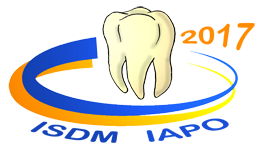 The final stop-over of this long European tour was Bordeaux (France), for the 17th International Symposium on Dental Morphology (ISDM), a great conference with many interesting talks, where I met old and new friends. A great thanks to Dr. Priscilla Bayle who was behind the fabulous organisation of this event.
https://isdm-iapo-2017.sciencesconf.org/
The venue of the conference was an old monastery reconverted  as an auditorium, definitely a unique place for a scientific meeting!